Denise Vaughn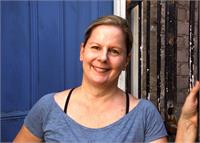 Denise considers herself a forever student of life. Her initial love of yoga came through a rigorous Bikram Yoga practice. As Denise's interest in yoga grew, she began studying yoga philosophy and anatomy with a focus on asana and pranayama. Denise's studies have led to a deep understanding and appreciation for: hatha, vinyasa, ashtanga and yin yoga.
Denise earned her Yoga Alliance Certification through Yoga Hanalei in Kuai with Bhavani Maki as her teacher and taught level I-II vinyasa yoga for five years in Half Moon Bay, California. She has practiced at The Yoga Haven on her visits to Galveston over the past ten years and is overjoyed be a part of the Galveston yoga community.
Denise Vaughn is currently not instructing any classes.